Docka might have been the most natural working dog I've ever seen at a young age. At the age of four months she would jump up and bite the sheeps on their head (instead of grabbing the wool like any other puppy). Docka was a special young girl, until she sadly passed away when she was run-over by a car while chasing a cat (summer 2011).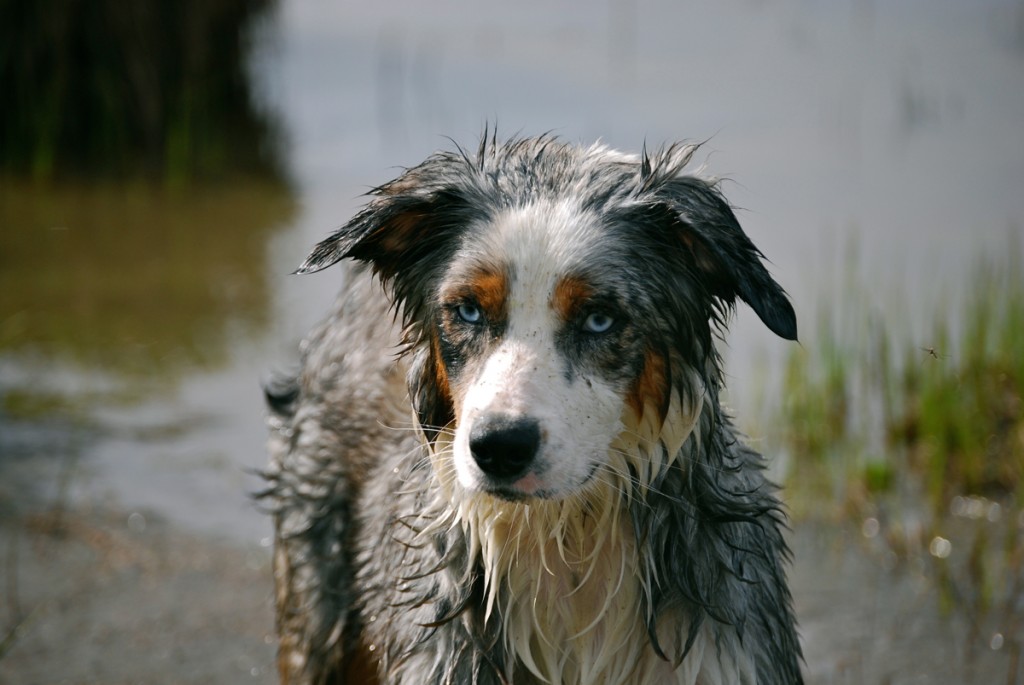 It's thanks to sweet Norma Hart I got the opportunity to own this wonderful blue merle female. She had plenty of white and beautiful copper trip, with crystal blue eyes she made me fall in love at first sight. She was the most beautiful Australian Shepherd I've ever owned or seen. Docka was whelped on October 12th, 2009 in Texas.
I visited Norma & John in January 2010 and met Docka at their ranch, she was not ten weeks old by the time but her gaze made me believe she was older than myself. She was so special from the first moment but unfortunately I couldn't afford her at the time (I was in Texas to get Boy). When I got home Norma and I continued writing to each others and suddenly it was decided, she would be mine. I can never thank Norma enough for this, and my parents for letting me buy another puppy so soon after another. Every piece fell on its place!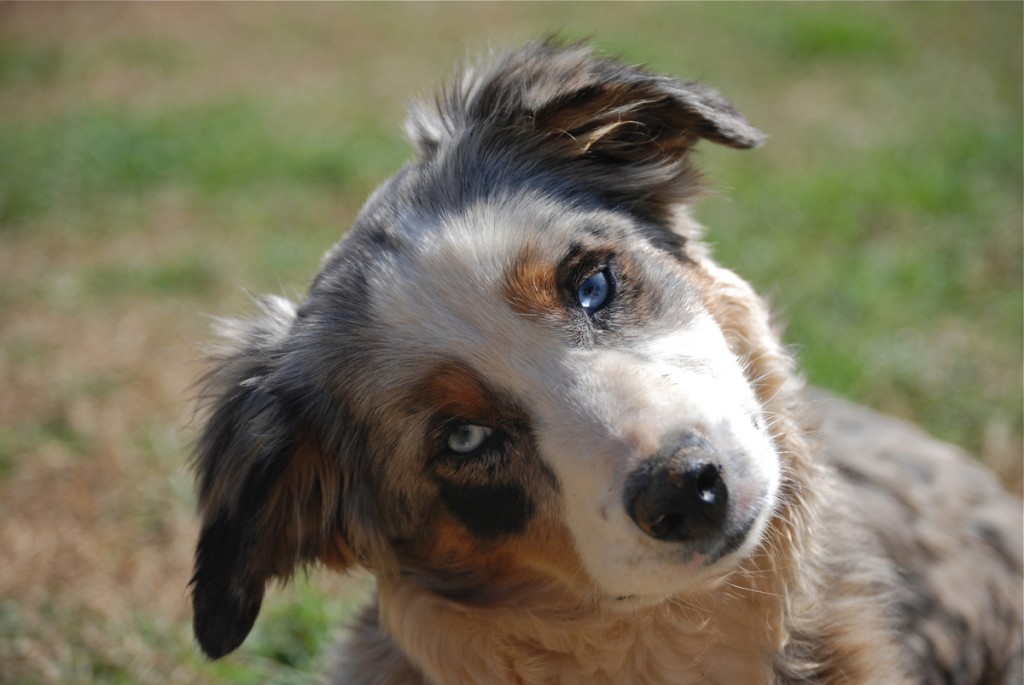 Norma called this puppy 'Sunny' or 'Rascal' before I came and named her Docka (which means 'doll' on Swedish). Sunny was taken from her registered name, Rascal, well she was a true rascal and would continue being that until her death! She had her own mind on almost anything, and wanted to do most things on her own way. But never the less, she was a very willing dog and wanted to learn.
I truly miss our rascal, she died way too young. Long before her time even had began…