I purchased Boy from wonderful people, Russ & Vickie Ford of Kurten, Texas. He came to us at the age of 9 months. Boy has sadly has been put asleep (fall 2011) because he was suffering some pain from dysplasia.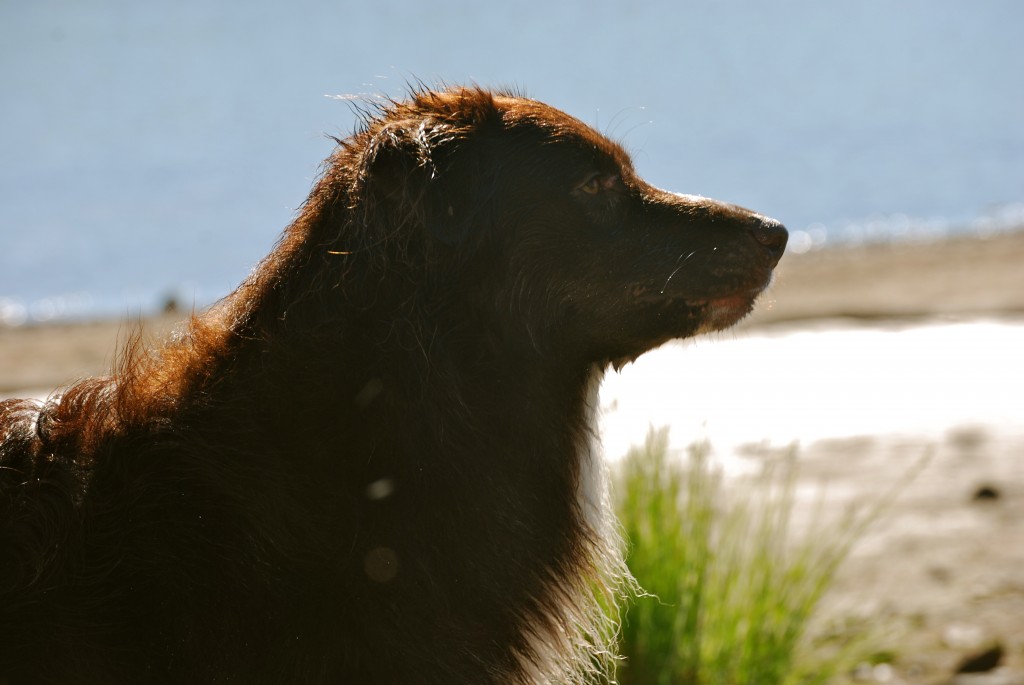 Boy was a solid red (with white) male born on April 5th, 2009, he's out of two working trial champions and from the well-known and respected Slash V & Aggieland lines. As a stockdog he had talent, he was rough and had a lot of grit. He would bite either end of a cow, and bite hard. He had some natural instincts.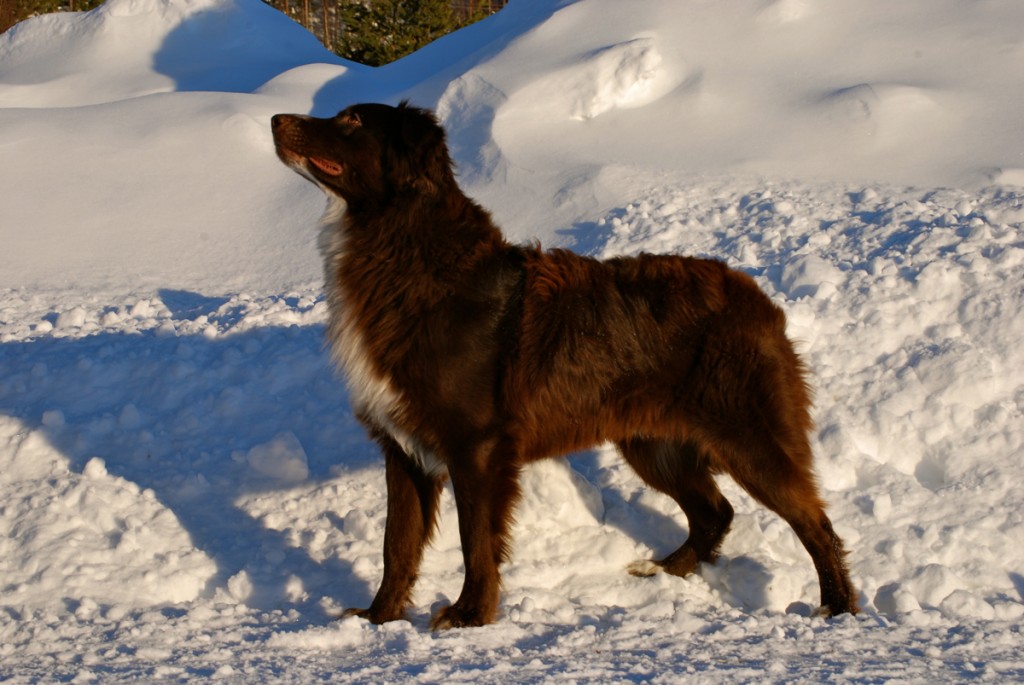 I still miss Boy, he was the sweetest dog you could ever ask for. He loved everything and everyone. He was loyal and would do anything for his family. He didn't have real scares, until he was with me in a terrible car accident and barely lost his life. We got run-over by a car from behind and he was sitting back, fortunately I didn't have any cages there so in all haste he was pushed over to the front-seat with me and my dad (that saved his life). After that he really didn't like cars, understandable, but would do it for me. Poor dog had a way too short life, he was worth a lot more but he suffered from pain from his hips when working and I didn't want to re-place him once more to a third home. He deserved so much more than to move around…
Health records. Boy was X-Rayed in January 2011, he had D/D hips and 0/0 elbows. His eyes were checked clear in March of 2010.